The SMART program has announced the successful closure of its 6th Call for Project PO (Project Outline) phase. With a total of 17 outstanding projects received from 105 partners across 15 different EUREKA countries.
Following the submission deadline of January 30th, the SMART Technical Committee and Public Authorities Board met on March 8th to review the Project Outlines submitted to the 6th Call. All 17 projects have been invited to the Full Project Proposal (FPP) phase as they fit within the scope of SMART. Although some proposals may require improvements, the topics of the projects were considered adequate in all cases by the Technical Committee and Public Authorities.
The projects involve a total budget of 28.2M€, with Sweden leading the way with 25.44% of the total budget, followed by Germany with 13.31%, and the United Kingdom with 12.37%. Switzerland, Türkiye, Czech Republic, and Spain are also strongly represented, while other countries such as Portugal, Belgium, and Korea have also shown some relevance.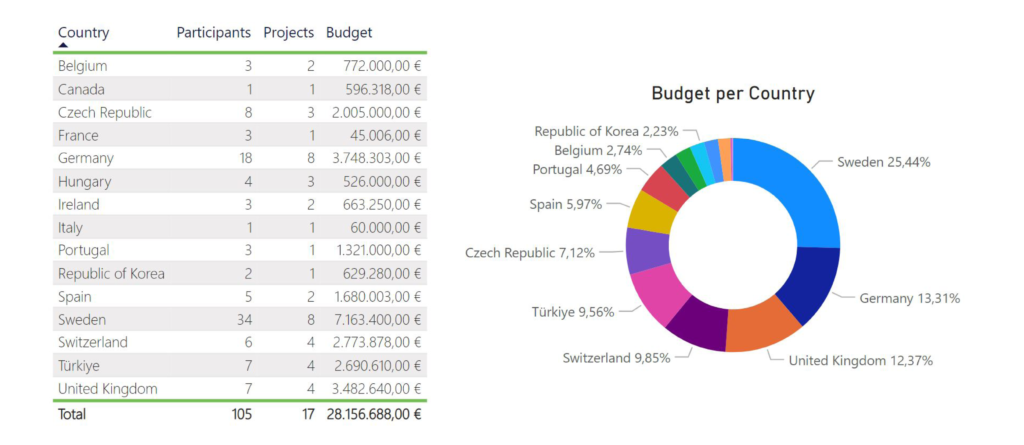 The second step in the SMART evaluation procedure is, for projects that have been accepted at PO level, to submit an FPP. The FPP is a crucial document in SMART's evaluation procedure. It is utilized for the assessment and labeling of new projects and serves as the foundation for the reporting and monitoring procedure. For more information on the Call process and to download the FPP submission template, visit the SMART website or download FPP template.
For those interested in applying for the FPP phase, without having gone through the PO phase, the SMART program advises them to first contact their National Funding Authority to confirm their eligibility. The deadline for FPP submissions is May 3rd, 2023.
Overall, the SMART 6th Call PO results reflect the program's dedication to promoting collaborative, close-to-market R&D&I projects that drive innovation in advanced manufacturing.